Discussion Starter
·
#1
·
Well, I've been a member here for a long time.  I originally started out with a 70 Plymouth duster and a 440 back in 97'.  I back halved that car with ladder bars and coil-overs and had plans of putting it on the street.  Hence the name, "Tubbed440"  -o  Well, as luck would have it, I was making pass # 10 on it one night for some shakedowns.  This was the 10th pass the car EVER made.  It was the night of a lunar eclipse in '98.  All of my buddies had bad luck, one caught fire in the staging lanes, the other shelled his rear in the water box - and I figured I'd make one more pass for the night.  Well, I found a problem.  lol  When I left the line on the footbrake, the rod pulled out of the master cylinder and I didn't have any brakes at the other end.  150 yards of swamp and 5 trees later, we know how that one ended. 
Fast forward to 99.  I tub another duster.  This one actually makes it to the street in 2001 or so.  I actually had the car long enough to buy one of Bills front suspensions under it and drive it on the street for a while!  Well, as luck would have it, one night in 04, the throttle stuck during some "test runs" out on the road.  I shifted into high gear and let off and was like "oh sh*t!!!!".  Curve comes up and I have skinnies on the front and 18.50 wide mickeys on the back with an auburn unit.  Long story short, I was able to do some crash R+D for Bill and his alterKtion.   **(*) **(*) **(*)  Not what I was hoping for.  LOL  I do think it helped Bill some though.  )(/*
So, by that time, I figure it's time to try another body style, maybe "A" bodies are just not my bag.  doh  This time, in  2004, I buy a 74 Challenger for 2200.  Complete from head to tail, throw some new gas in and a battery and hear it run.  No sooner than I got it home and heard it run, I pulled the 360 and 727 and had it SOLD!  Now begins the saga that I call "The Car that will Never run".  Enjoy the next couple of posts/pages.   ;D
This is what she looked like when I got her home.  It's a 74 Rallye car....so it had the hood, instrument cluster, center console and originally came with a 318.  It was rough, but all there.  Hello November of 2004, lol.  These were taken the night I got it home.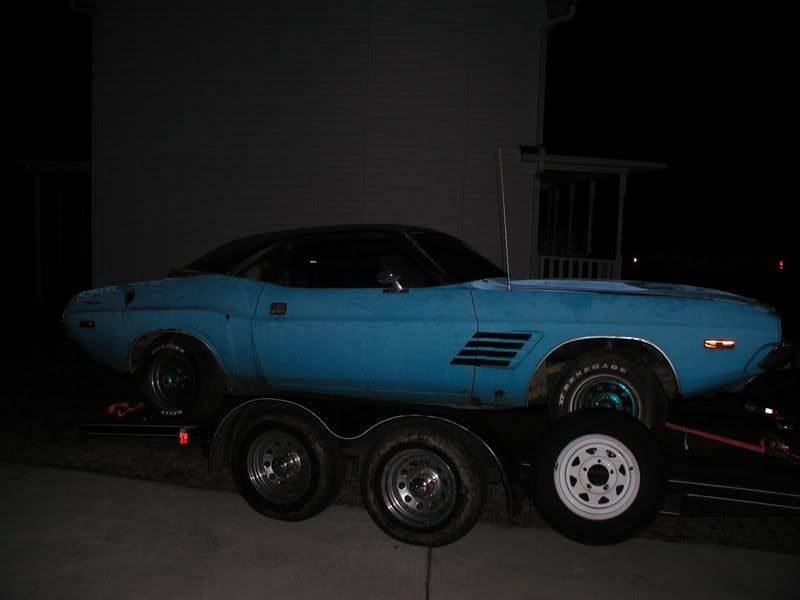 These were taken after I got it in the Garage.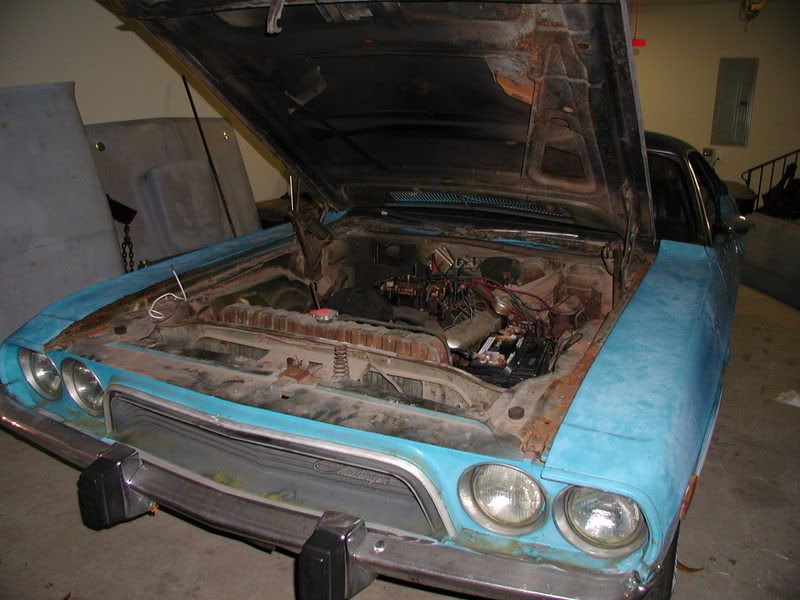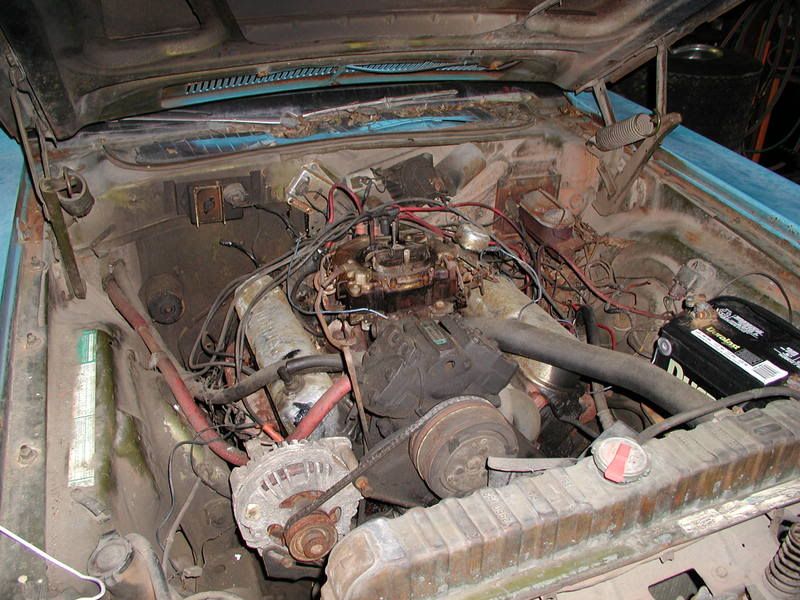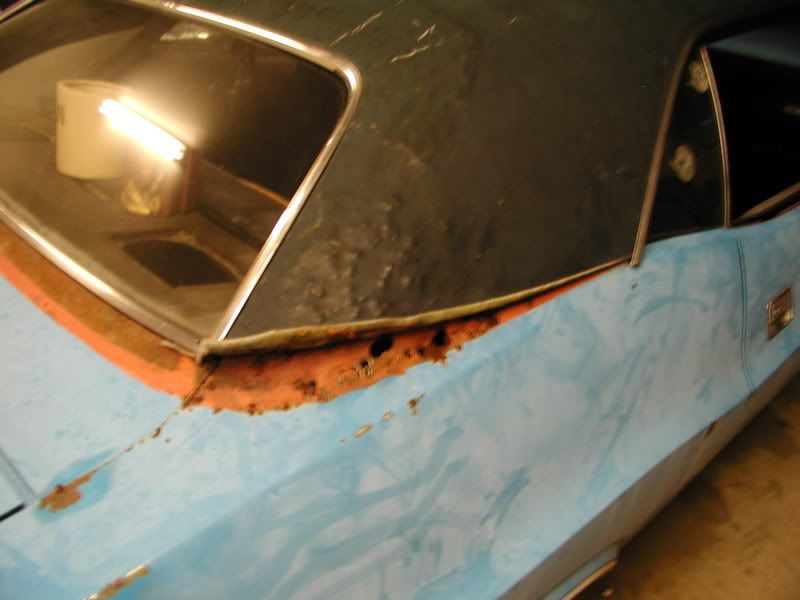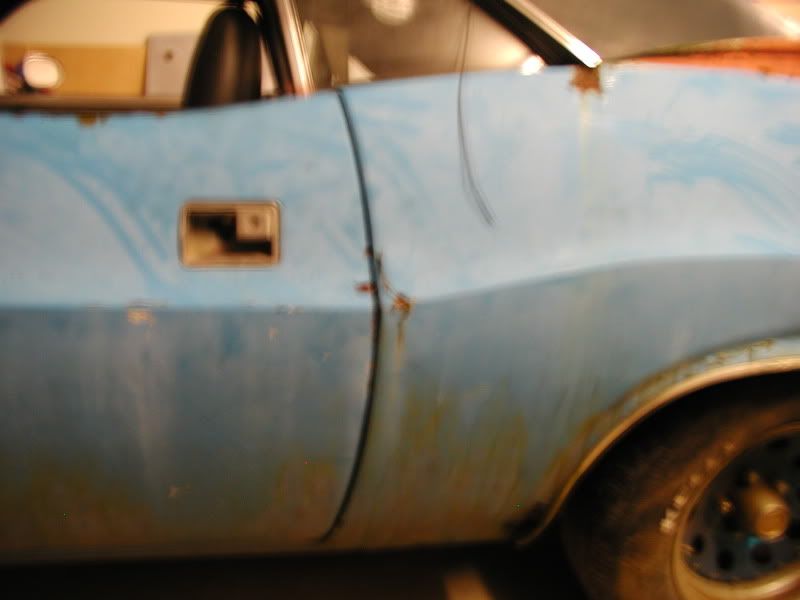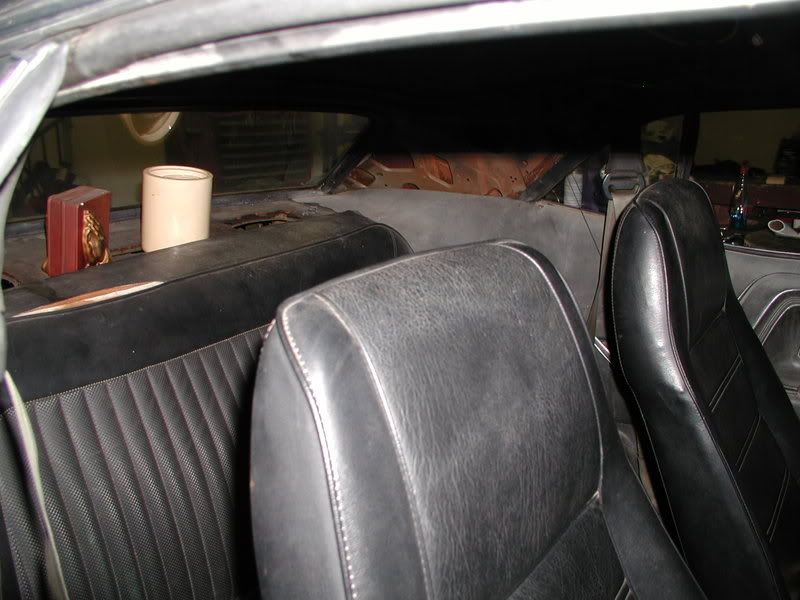 I had originally decided to take the engine, trans and rear that had been in my two previous dusters and put in this car.  Lots of things have changed since then.  I sold the shortblock, kept the heads (Eddy RPMS)  and built a 500 inch stroker.  Later on downt he road, I sold the rear, narrowed another dana (the other one was too short) and sold the 727 and decided to go with a 4L80E trans instead.  I wanted over drive and power handling capability with minimal cost.  (Let me clue you in, there IS NO CHEAP WAY TO PUT OVERDRIVE BEHIND A 800 HP, NITROUSED big block).
Engine with eddies and some build pics...  H-beam rods, 4130 stroker crank (4.150) billet steel main caps (should have held out for the aluminum ones) Ross pistons zero decked.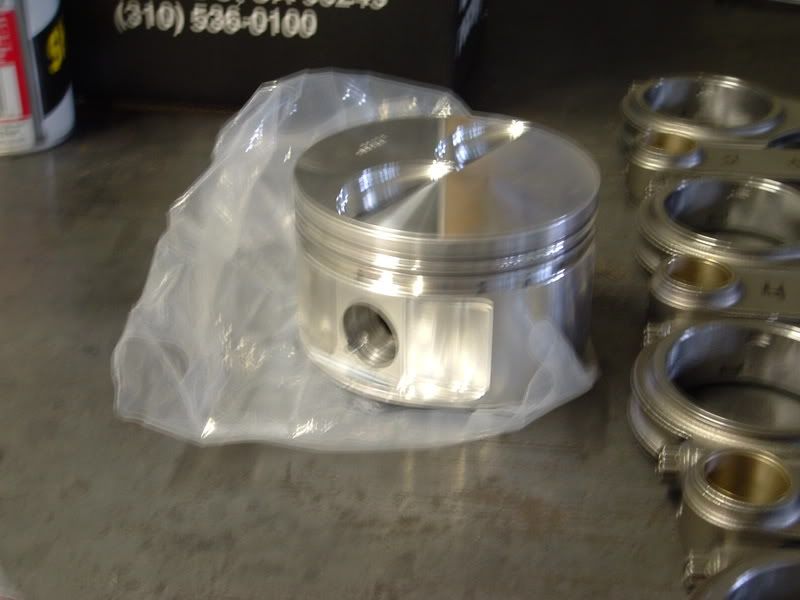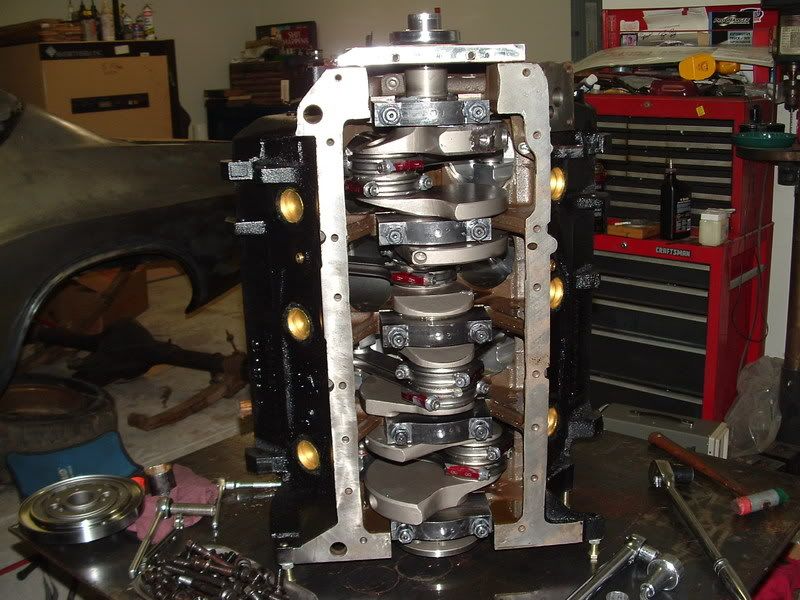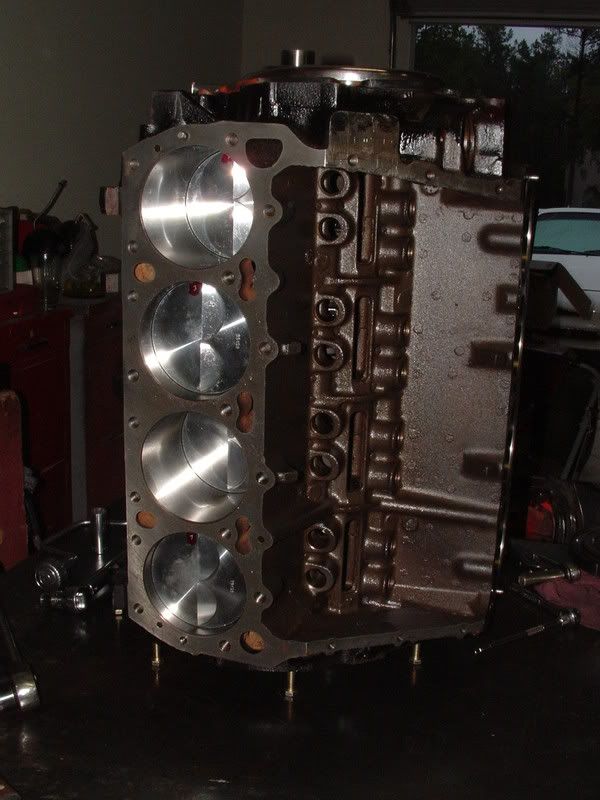 Here's how much room I would have had with the eddies, Team G and a dominator under the stock Rallye hood.
Not much room for sure. 
I then changed the plan and decided to go fuel injected to try and gain some hood clearance and drivability.  I picked up a holley commander 950 pro from a dude for cheap.  Sold the intake, fuel rails and throttle body (it was from a kit for a BBC) and kept the brain and harness. The visions of power tour started dancing though my head, lol.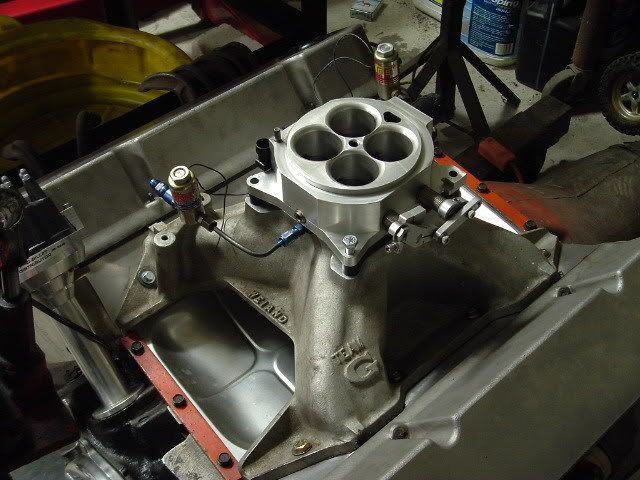 More to come.