Ok, so neither one of these models are all Mopar, but both have replicas of blown nitro Hemi engines, so they are still very cool in my opinion!
The first car is the AutoWorld replica of Tim Beebe's 1971 Chevrolet Camaro "Fighting Irish" Funny Car. This car is issue number 11 in AutoWorld's "Legends Of The Quarter Mile" series and is their stock, or item number AW1121. This car was just released in mid January 2014, so it is still available if anybody would like to purchase one.
As with all of the previous 10 releases of Funny Cars in this series, this 1971 Camaro comes with a one piece flip up plastic "Flopper" style body like the real cars did and they also have nicely detailed diecast tube chassis, as well as an equally detailed blown Hemi engine.
The paint and race day graphics on these Funny Cars are also very impressive and look even better in person than they do in pictures!
Pictures are courtesy of my friends Jim and Scott at Supercar Collectibles who have these fantastic cars in stock.
The real car in action.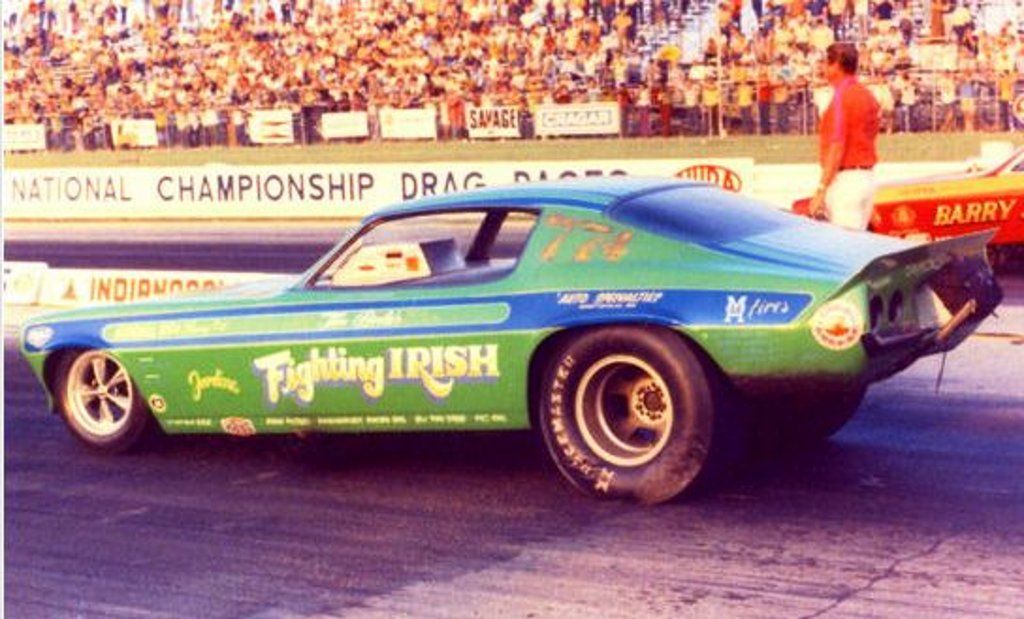 And the 1/18th scale model.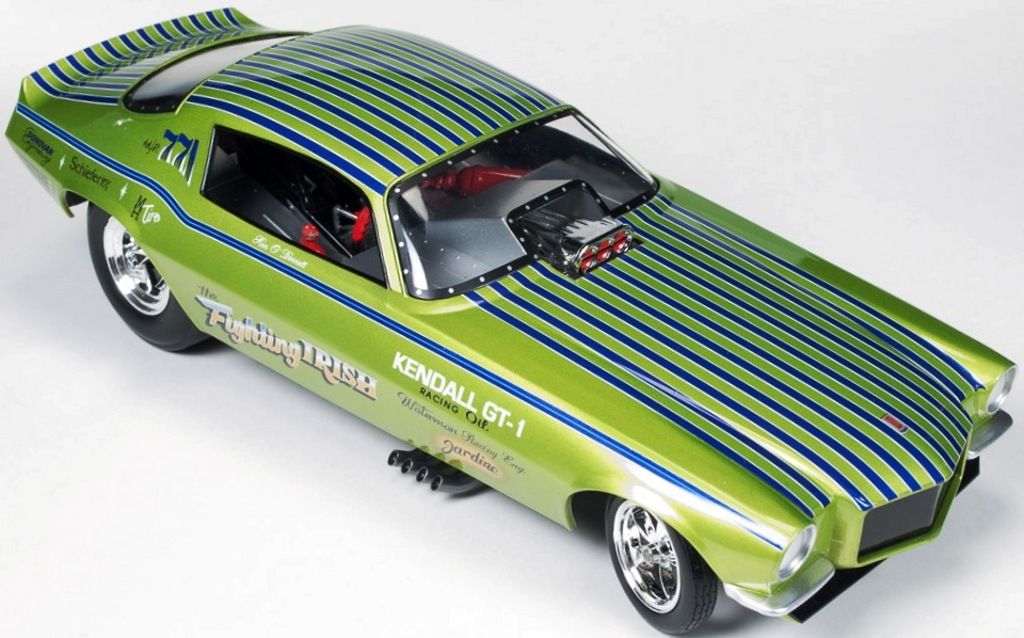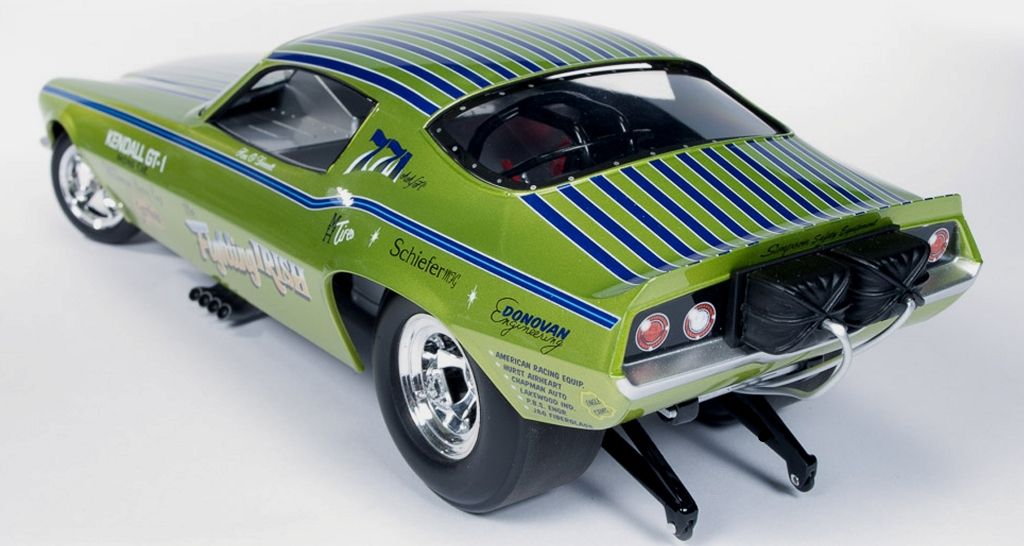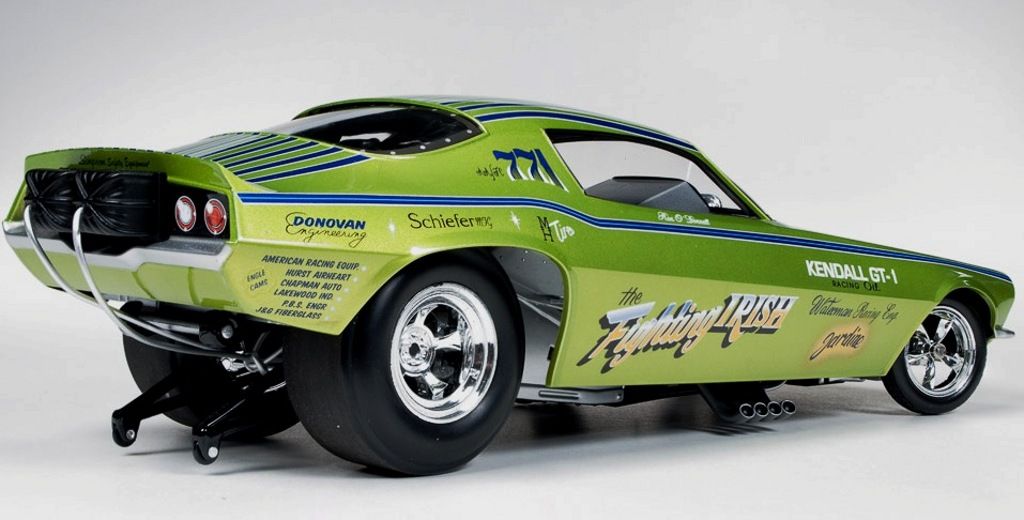 The second new arrival is issue #12 in the AutoWorld "Legends Of The Quarter Mile" series. It is stock, or item number AW1122 and is a replica of the Larry Fullerton 1972 "Trojan Horse" Mustang Funny Car.
This model has all of the same features mentioned above for the "Fighting Irish" Camaro and this car was just released in late January 2014, so it is also still available.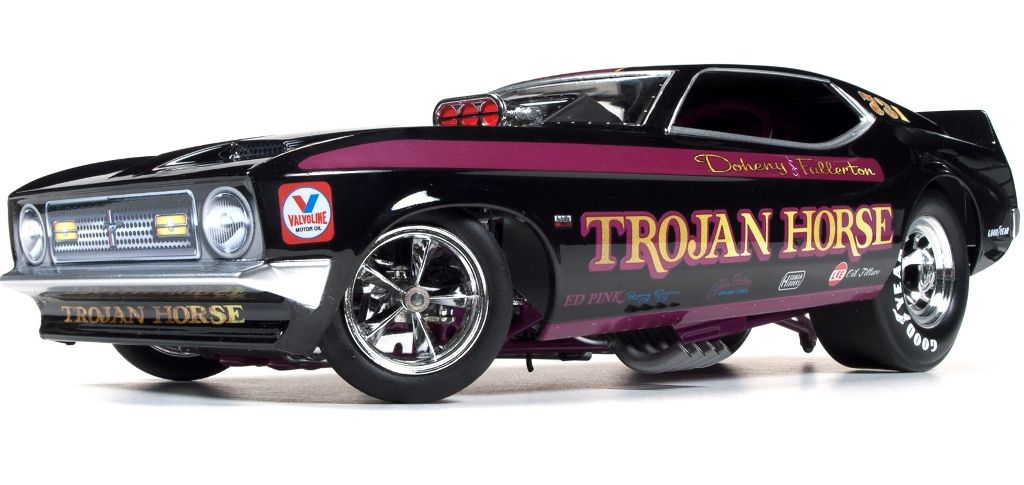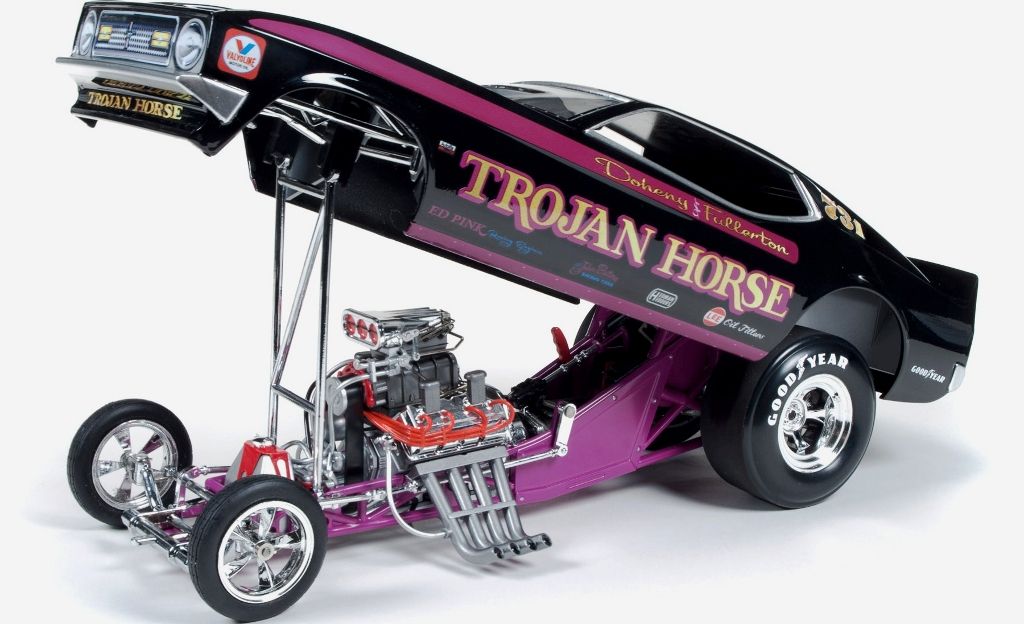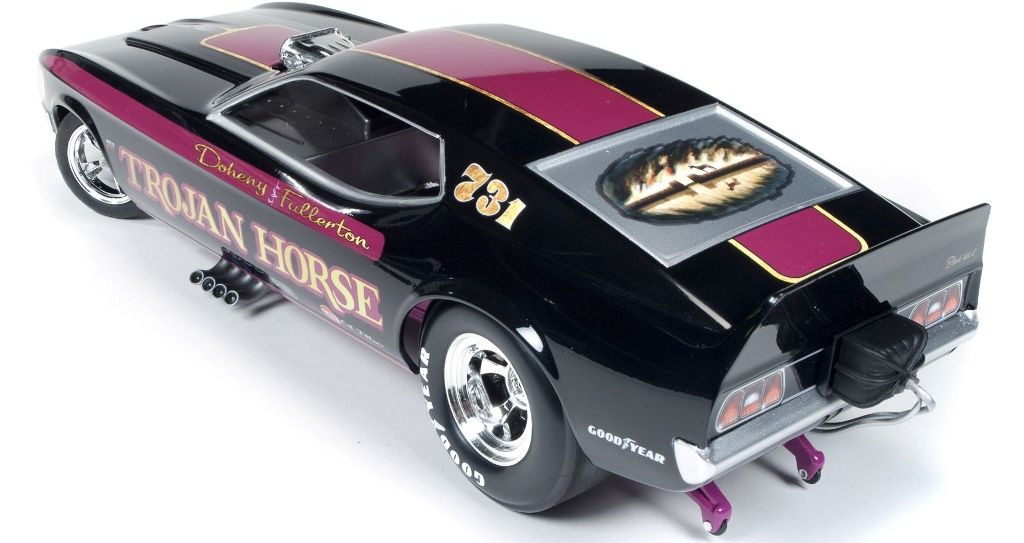 If you're as big of a Drag Racing fan as I am and love the 1960's and 1970's Funny Cars as much as I do, then you really should check out all 12 cars in this series that have been released so far, as well as looking forward to a couple of 1970 Cuda's and another 1971 Charger that AutoWorld has announced for production in 2014! I already have all three on pre-order! thmsup
Richard