Discussion Starter
·
#1
·
Well, I've been collecting 1:18th scale diecast models since 1999 and current have well over 700 cars and trucks in my collection. I'd say that roughly 85% of the collection are Dodge, Plymouth and Chrysler vehicles and most of those are muscle cars and drag cars, but being a car guy as well as a Mopar guy, I do have some other U.S. and foreign brands in the collection as well.
I never remove any of my diecast models from their display boxes, so it got to the point where I had to completely remodel my family room in order to store and display all of these models. Thankfully my awesome wife of almost 35 years loves my real cars and model cars almost as much as I do, or I'd never be able to have built a collection like this!
I'll start off with some older pictures that I took several years ago that aren't very good quality, but they do show a small number of cars in my collection. On most of my shelves, the cars are stacked 2 cars high and 3 to 4 cars deep in each row. I move them around ever so often to show different models.
Here's a couple of pictures of some of the muscle cars.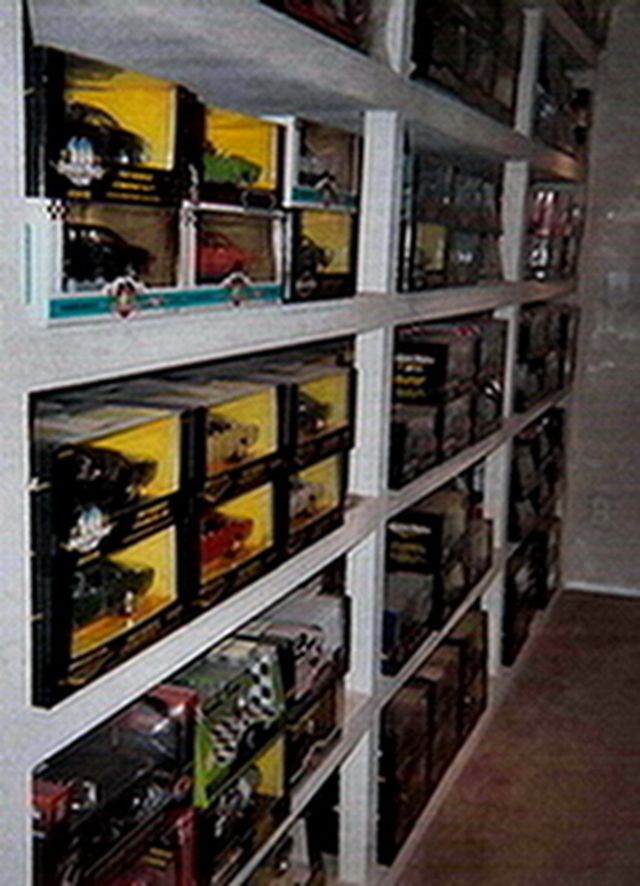 A few of the race cars.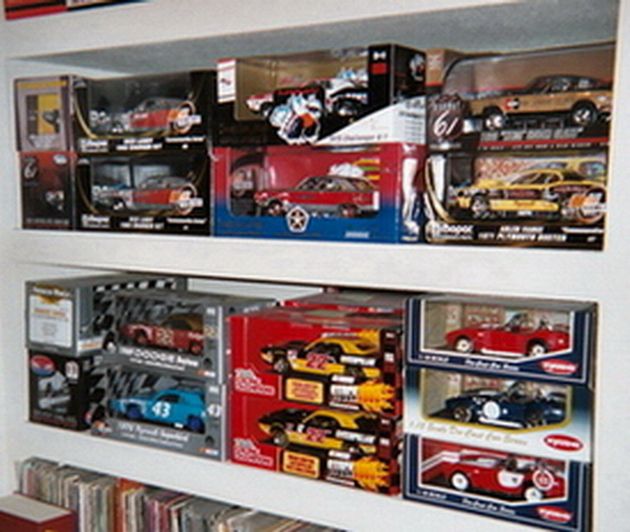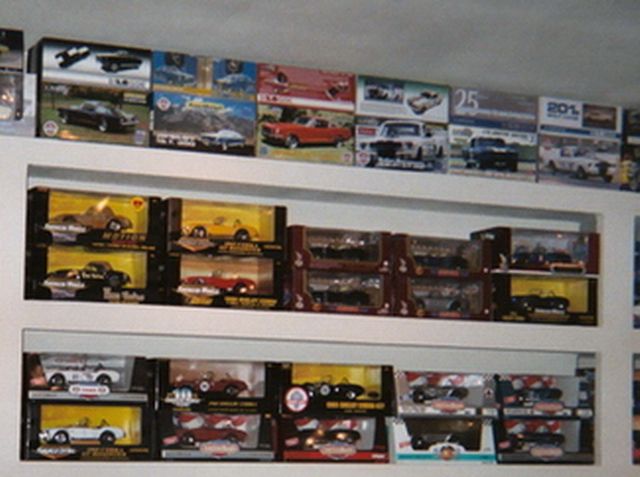 And some of my Funline Muscle Machines.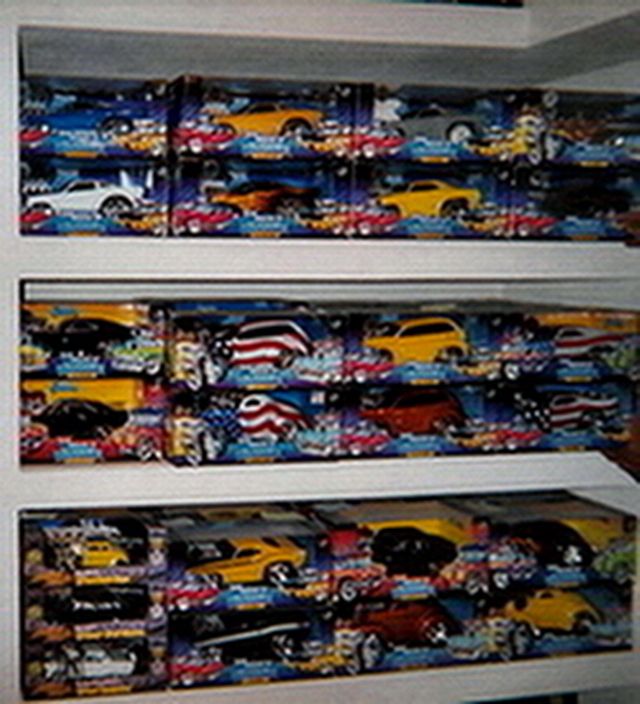 I'll try to add some much better pictures of individual cars in the future.
Richard